"Enhance Your Outdoor Living Environment"
Would you like to get down to your beach, increase your acreage, enjoy and feel the connectedness of land and sea?
There is a way!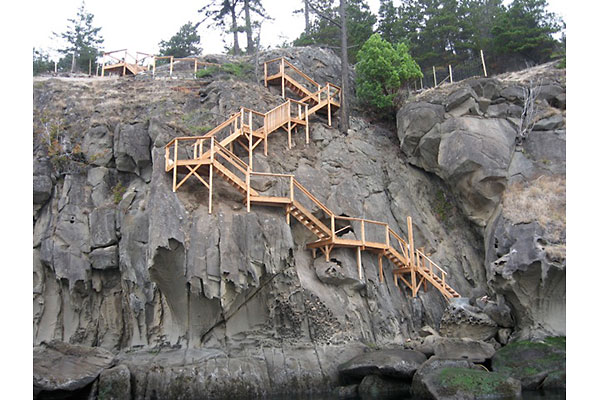 I have the opportunity to watch Peter Christenson at work and it always leaves me in awe, the way he creates these structures that lead down steep cliffs. The stairs seem to hug the cliff like they are part of the terrain, so solid, functional and unobtrusive leading down to the waterfront.
Peter works with the natural flow of the environment, seeking balance and harmony.
Decks, walkways, pathways, beach access, a blend of elements, designed with stone, wood and rock, to inspire your imagination.
With the expertise of Shoreline Design, anything is possible!
* Every project is a one of a kind design
* Prices subject to material, time and size of project
Share your vision with Peter for a creative collaborative approach and allow Peter's experience to inspire all possibilties.
Call Peter now at 250.858.9575